Accounting profession responds to bushfire crisis
The professional accounting bodies have begun launching initiatives to help support accountants and their clients affected by the ongoing bushfire crisis.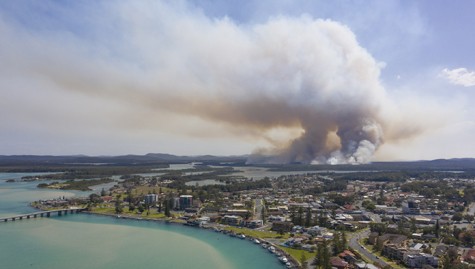 Chartered Accountants Australia and New Zealand (CA ANZ), CPA Australia and the Institute of Public Accountants (IPA) have now confirmed that they will be providing support to communities ravaged by the bushfire disaster.
CA ANZ has now partnered with Rural Aid to connect members wishing to assist drought and fire-affected businesses in rural and regional Australia with monetary donations as well as donations of their time and skill.
A range of CA ANZ resources has also been made available, including a checklist on practical issues for small businesses impacted by bushfires, and a mental health first-aid guide to help accountants engage in difficult conversations with their clients.
"As bushfires and extreme heatwave conditions persist across regions in Australia, my thoughts are with all our members in practice, your clients and the wider communities during this time, particularly those who have had losses or needed to evacuate to safety," said CA ANZ president Peter Rupp.
"Accountants are often the backbone of their communities, playing a critical role to help Australians and businesses navigate the financial impact of bushfires and assist them through recovery."
The IPA has also begun reaching out to its membership base to create a pro bono register for members to volunteer their services.
The accounting body had previously carried out a similar exercise in the 2009 Black Saturday bushfires and the 2010 Queensland floods.
The IPA has also reached out to members directly affected by the crisis and will offer support as required.
CPA Australia is currently in the midst of updating its online disaster recovery toolkit for businesses, with information to guide advisers on aspects to consider immediately following the disaster and steps to developing a recovery plan.
A CPA spokesperson said a number of other initiatives were currently being considered and would be announced shortly.
Not has the ongoing impact of the bushfires been lost on the profession itself, with firms and practitioners coming together to offer various forms of professional support.
Jotham Lian 
07 January 2020
accountantsdaily.com.au